Tour Information
Itineraries: SAIGON – CAI BE – SA DEC -CAN THO – CAI RANG FLOATING MARKET -SAIGON  
Type: Private boat
Depart Time: Daily
Tour Length: 2 days 1 night
Depart from: Ho Chi Minh
End in: Ho Chi Minh
ITINERARIES
DAY 1: SAIGON – CAI BE – SA DEC – CAN THO (Lunch/Dinner)
Depart from Phu An jetty at 10h00am. Stop along the way for glimpses of local handicrafts that provide a living for the river people. Observe from the comfort of your boat life as it play out on the riverbanks – the people, the stunning landscapes – while your attentive crew serves tea and seasonal fruit.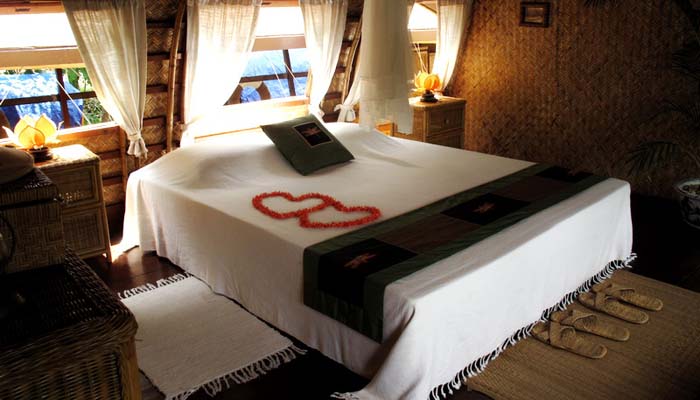 Before arriving at Sa Dec, go ashore to visit a pottery factory where everything is made by hand and all is recycled.
Arrive in Sa Dec and take a stroll to the outdoor market. Visit the local celebrity: the ancient house of Huynh Thuy Le, real-life character of the novel and film "The Lover by Marguerite Duras.
Lunch is served on board while cruising towards Can Tho along a narrow canal teeming with life. You will pass monkey bridges and tiny villages before stopping for a visit to a Cao Dai Temple. Cycle or row in a small boat around the countryside to explore the surroundings.
Your last stopover before sunset is at an ancient house, a "Nha Co" dating back to the 19th Century. The owner welcomes you and  a  candlelit  dinner  is  served in  this  authentic  countryside setting.After  dinner  return  on  board  while Song  Xanh  continues  its cruise towards Hau River. Overnight on board
DAY 2: CAI RANG – CAN THO – SAIGON (Breakfast)
Early wake-up for a visit to the famous Cai Rang Floating Market up at 6h00am which only operates from 5h00 to 8h00am every day. Breakfast  is  served  on  board  while  the  Song  Xanh  navigates towards  the  market  among  local  barges  laden  with  fruit  and vegetales. Later on, cruise towards Victoria Can Tho and disembark at the hotel's private jetty.
Drive back to Saigon (transportation not included in cabin price). Tour ends.