Tour Information
Itineraries: SAIGON -CAI BE – TAN PHONG ISLAND – MEKONG RUSTIC LODGE – SAIGON
Type: Private tour
Depart Time: Daily
Tour Length: 2 days 1 nights
Depart from: Saigon
End in: Saigon
ITINERARIES
Ho Chi Minh City – Cai Be – Tan Phong Island – Mekong Rustic Lodge – Handicraft Village – Ho Chi Minh City
Day 1: Ho Chi Minh City – Mekong Rustic (Lunch, Dinner)
Pick up at our hotel at around 8.00 AM, we will drive to Cai Be in the Mekong Delta. On arrival, we will have a quick visit at Cao Dai Temple Cai Be which symbolizes for the local unique religion and then Cai Be Cathedral. We then embark on a boat to visit an inland market and a floating market to observe the daily life of the local people, to understand the different between two markets and to buy some ingredients for our dinner.
We then continue boating to the Mekong Rustic in Tan Phong Island, where we will check in our room, take a short relax before having lunch in an open-air restaurant. After lunch, we will take part in some local activities such as ditch fishing hook, fruit plucking or gardening. All will bring you a great experience of local people's daily life.
In the late afternoon, we will be back to the Mekong Rustic for shower and relax before having dinner. Our free evening can be: night-frog catching (weather permits) or teaching English for the local children. We spend the night in our Mekong Rustic Lodge.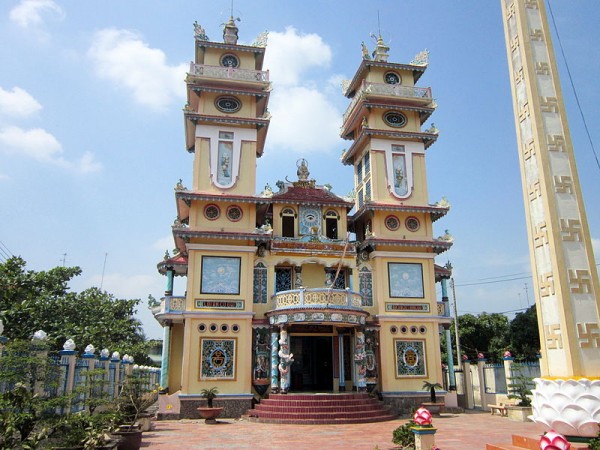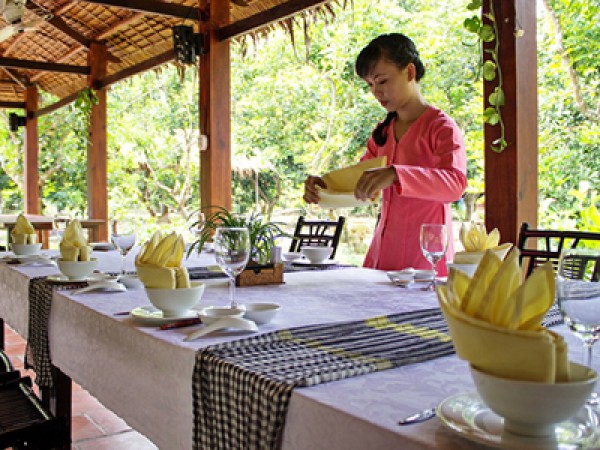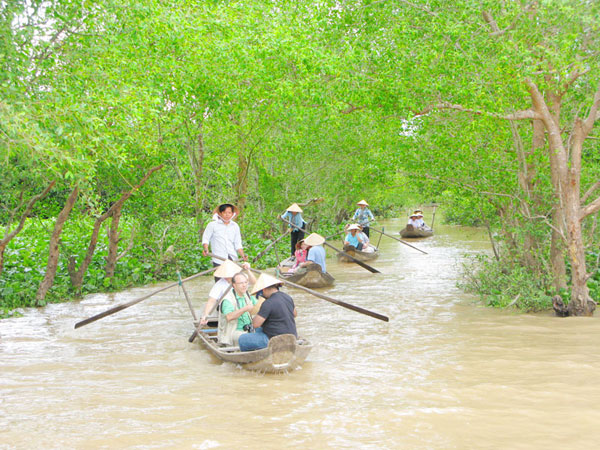 Day 2: Mekong Rustic – Ho Chi Minh City (Breakfast)
Wake up early in the morning to enjoy fresh air and listen to the sound of chicken, birds and other countryside's sound. After breakfast, we will explore further in the Tan Phong Island with our guide in a bike. We will cyclo to some traditional handicrafr workshops of handbags, rice paoers, wooden tables and chairs.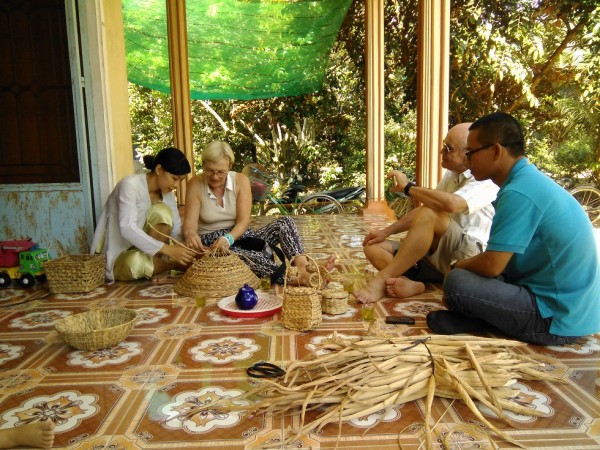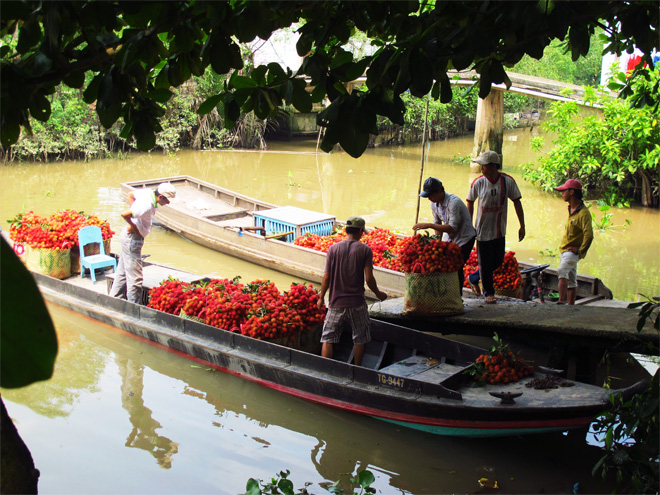 We then stop by a local farmer's house, chat with the host over a cup of green tea and understand how famers here take care of their garden, we then try to pluck the fruits in the host's garden and taste them as much as you wish. After that, we continue cycling to 'bang' conical hat workshop, seeing the local people make beautiful conical hat from a special leave called 'la buong'. We then go back to the Mekong Rustic, take a rest and check out at around 11.00. Our boat is waiting and takes us back to Cai Be where our car drives us back to Ho Chi Minh City. Tour ends.